June 29, 2012 by admin · Leave a Comment

Apex, NC (PRWEB) June 01, 2012
JessicaSprague.com, the leading website offering online classes and products for digital crafters, announces a new digital scrapbook organization class – Creatively Organized: ACDSee for Windows or Mac.
This self-paced, online class taught by Kayla Lamoreaux teaches participants how to use ACDSee Photo Software to organize digital files in a way that works for each participants creative process. The class is broken into a series of video lessons that cover a variety of topics including:
June 24, 2012 by admin · Leave a Comment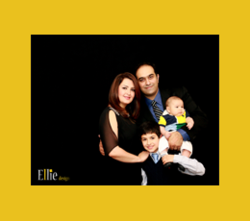 Greenwich SQ ,Ashburn, VA (PRWEB) June 02, 2012
Amazon.com, a leader in eCommerce recently launched a campaign with all of their third party sellers, which stressed the importance of improving the quality of their product photography. The Internet giant stated that listings with detailed product shots have experienced an increase in sales of 33%.
Its not rocket science said a spokesperson for Ellie. Customers cannot touch or feel the product. They must have a way of experiencing the item to give them the confidence to add the item to their cart.
Its not just Amazon who are preaching the importance of outstanding photography. Real Estate companies are now using professional photographers to take pictures of houses they are trying to sell. Its no different to selling on an eCommerce site. The customer has got to be able to get as close to the product as possible – it doesnt matter whether its an iPod or a mansion said the Ellie Design Spokesperson.
So then, what are the elements of a good product shot? And do the same rules apply no matter what picture youre taking? We asked Ellie Design to give us their top tips to help increase sales with better commercial photography. Their tips were to focus on:
Quality – Ensure the picture is taken at the highest resolution possible on your camera. Place the camera on a tripod to avoid shaking the camera. Blurry shots are very difficult to edit once the shoot is finished.
Lighting – Great lighting always helps to enhance product shots. Try to make the front lighting soft and neutral. Create contrast by adding a plain background. If youre shooting a green coloured product, place the item on a surface with a different color. Always aim for contrast. This is key to grabbing the viewers attention.
Backgrounds – Look at any eCommerce site and youll notice that any product presented is taken on a white background. Amazon for instance, will only accept photos that are taken on a clear, white background. This allows the viewer to focus on the product, not the background. This increases the likelihood of a conversion.
Detail – A high bounce rate (the bounce rate is when a customer clicks onto a product but then clicks back out again without the session being converted into a sale) on a listing can largely be attributed to the fact the customer cannot see each element of the product close enough. Make your products zoomable by using Rich Media. This can increase conversion rate exponentially.
Color – Attempt to achieve a color balance by using editing tools such as Photoshop. This helps to compensate for initial inadequacies from the original shot. Ellie Designs Commercial Photography is perfect for creating outstanding photographs that can be used in advertisements, merchandising, and product placement. Commercial photography is also used in corporate brochures and leaflets, menus in cafes and restaurants. Ellies professional staff has the expertise and experience to enhance your business by creating photographs that are highly attractive to customers.


Related Enhance Photos In Photoshop Press Releases
June 19, 2012 by admin · Leave a Comment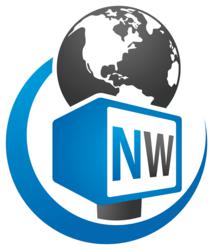 Fairfax, VA (PRWEB) June 14, 2012
NewsWatch recently aired a news story highlighting innovative products for consumers to keep their eyes out for. Tech and parenting expert, Scott Steinberg, joined the show to review these gifts.
The first product is an Automatic Paper Towel Dispenser from a company called Innovia which is a great addition to any kitchen. It has a sleek design so moms will love it and its amazingly easy to operate. All a consumer needs to do is hold their hand up to a sensor on the unit and it will dispense a single paper towel. If more towels are needed, they just hold their hand up longer until the correct amount of towels is dispensed. From a health standpoint, since the hands-free operation makes it unnecessary to touch the roll of paper towels, it reduces the risk of cross-contamination. It looks great and comes in three colors, stainless steel, black and white and has a suggested retail price of $ 99. For more information, head to the Innovia website at http://www.innoviahome.com.
Neato Robotics recently introduced a new automatic vacuum thats specifically designed for households with pets and allergens. Its called the Neato XV-21 and its the most powerful robotic vacuum on the market. While most robotic vacuums are mindless sweepers, the XV-21 is a true vacuum that intelligently maps a consumers room to cover the entire floor without bouncing off furniture. Using a laser-based positioning and path-planning system, the XV-21 continuously takes 360-degree images of the room and stores this information during the current cleaning run. It comes with a special Pet & Allergy Brush for quiet vacuuming and a High-Efficiency Filter for easy maintenance and stronger suctioning power. Consumers can purchase the Neato XV-21 at amazon.com and other retailers for 429.99. Neato Robotics also offers a lighter version of the XV-21, the Neato XV-12, which is available at Target stores nationwide for 399.99. For more information, visit neatorobotics.com.
PalTalk, the world's largest live video chat community with over 70 million downloads just released their new service called Firetalk and its a free service that offers users unlimited calling and texting to other firetalk users across the world on any mobile platform. The application runs over wifi or 3G network and allows consumers to turn their iPod Touch or iPad into a fully functional phone. Consumers can now keep in touch by phone or text with friends and family in another country or send a message to someone right down the street all without spending a single penny. For more information on Firetalk, go to http://www.firetalk.com and for more information on Paltalk, go to http://www.paltalk.com.
StoryMark is a free mobile application for lifestyle and business thats redefining the way consumers capture and share experiences. Its currently available on the iPhone and Android devices and it combines pictures and personalized audio messages, and then allows consumers to send them across their social networks as well as via e-mail. StoryMark can be used for entertainment and lifestyle purposes, but it can also be used for business. To get started, all consumers need to do is download the app from the iTunes store or Android marketplace, take a photo with their phone, record a message or add music to it, and share it with their friends and family via Facebook, Twitter, Text, Email or consumers can save their StoryMark to their phones library.
NewsWatch is a weekly 30-minute consumer oriented television show that airs nationwide. NewsWatch regularly feature top celebrities, Travel Tips, Tech Products, Health, Home and Design, Charity, and Toys news on the show. The show airs in 180 markets nationwide as well as all of the top 20 broadcast markets in the country, and is the preferred choice for Satellite Media Tour and Video News Release Distribution. For more information, head to newswatchtv.com
June 14, 2012 by admin · Leave a Comment

Des Moines, IA (PRWEB) June 12, 2012
Mojaba 1.5 includes:
Slideshows – Show off photos and images in versatile mobile slideshows that work great and look fabulous. Accordion Element – The Accordion Element displays all types of content in a compact manner. Multi-Image Uploading – Save time by uploading several images at a time to the Mojaba Image Gallery. jQuery Mobile 1.1 Integration – Mojaba mobile websites take advantage of updates in features, functions and performance enhancements found in the latest release of jQuery Mobile.
And over 45 other fixes and tweaks – Read the complete announcement here: http://torsionmobile.com/2012/06/11/whats-new-in-mojaba-1-5/
This version of Mojaba brings new creative and workflow features, said Christian Gurney, co-founder of Torsion Mobile. We've implemented many changes, based on feedback from digital marketers and creative professionals that help make Mojaba 1.5 a richer solution.
About Mojaba
Mojaba produces sites for all mobile platforms with web browsing capabilities, including Apple iOS, Google Android, BlackBerry 5+, Windows Phone 7+ and feature phones that support XHTML-MP.
One of the unique aspects of Mojaba is that its been highly-developed specifically for agencies, creative professionals, web developers and freelancers rather than the general public. With nothing to download or purchase, agencies can use the Mojaba software-as-a-service to create and preview mobile websites for themselves and their clients.
Where to Buy
Mojaba is available now. Creative agencies, web designers and other professionals can sign up for the product by visiting http://www.mojaba.com.
About Torsion Mobile
Torsion Mobile is dedicated to producing tools to enable the creation of compelling and exciting mobile solutions by advertising agencies, market organizations, and other creative professionals. To learn more about Torsion Mobile, please visit http://www.torsionmobile.com.
June 9, 2012 by admin · Leave a Comment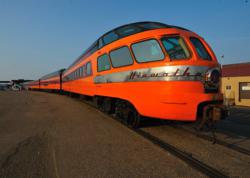 Cedar Rapids, Iowa (PRWEB) May 30, 2012
Tickets are photograph available for the 2012 National Railway Historical Society (NRHS) convention, featuring 5 day of historic, rare milage string ride and visit to country railway museums. Based in Cedar Rapids, the June 18-24 act marks the former NRHS convention held in the Hawkeye State.
Seats on vintage dome-sofa car and manager are both available for most trips. The convention actually starts on Sunday, June 17 in Chicago with a rare chartered Amtrak string, departing from historic Union Station and arriving in Cedar Rapids to boot off the briny act.
Five different railing sashay are scheduled, all on line that normally seat only payload train. Two Iowa Interstate trips will characteristic 1 of the railway Chinese QJ vapour engine, as excavation as person engineer powerfulness. A private sashay on the Boone &A; Scenic Valley Railroad will nowadays be powered by vapor motor JS 8419, a Chinese 2-8-2 engine built in 1988.
Trips are also planned on the Iowa Northern and first interurban Cedar Rapids &ampere; Iowa City (CRANDIC) regional railroad. These trips will operate from Cedar Rapids to destinations across the part, including Davenport, Newton, Iowa City, and Waterloo. An additional convention string will operate from Cedar Falls to Manly.
Each rider string flight offering a selection of manager, club-couch, dome-couch and payment work seats. Lunch is included for everyone on all full-of-the-moon-tomorrow trips and additional snack are included in the summons price for sofa and payment-domain seat. Photo stop and runbys are scheduled for all trips and most include unique circuit chance during lunch stop.
To attend the convention or drive the rider train, visitation the NRHS convention website at http://www.nrhs.com/tidings/2012-nrhs-convention-conifer-rapid-iowa. Online summons order will extremity on Friday, June 8; after that, ticket will be available for all trips at the Clarion Hotel &A; Convention Center in Cedar Rapids start Sunday eve, June 17. The NRHS process desk will be clear each morning of the convention from 6-8 a.m., and each eve from 6-8 p.m. Pricing parcel can be viewed at: http://www.nrhs.com/site/absence/file/2012_Convention_Package.pdf
Other highlight include a full-of-the-moon tomorrows of steam and electric trains operation at the Midwest Old Threshers installation in Mount Pleasant, tours of Amana and Kalona, visits to the first Chicago Great Western shops at Oelwein, and a Stations of seminars on Iowa railroad pasts and national rail issues. Additional events include visits to industrial installations, a banquet, and the plants meetings of the committee of directors and rank. The convention ends with a return rider trains to Chicago on June 25.
Convention activities will include a nighttime photo sitting and the traditional annual feast. The convention will also include a number of seminar and learning chance scattered throughout the week.
A special detail: NRHS will bring the former Milwaukee Road rider car Cedar Rapids to Iowa, the former clip in its namesake city since the Skytop car was built in the 1940s. With a curving glass end that provides 180-degree viewing, the rare motorcar will be put-upon on 7s different excursions.
Many of these rare rider motorcars are historic and have been restored by NRHS members and other rail preservation groups, explained convention chair Barton Jennings. This is our opportunities to show cancelled these treasure to the populaces.
This is the major plants activity for NRHS members, said Greg Molloy, president. Our extremities ejaculate from around the macrocosm to drive and exposure train, stock information, and help shape the railroad preservation move.
About NRHS
Founded in 1935, the National Railway Historical Society (NRHS) is a non-profits organisation established to field and hike awareness of Americas railway practice. NRHS operates historic railing junket and tour throughout North America and support statesman than 160 regional chapter. During the yesteryear 10 yr, the society has awarded solon than $ 500,000 in railway saving grant; it also sponsors RailCamp, a summertime locating programme offer level academy younker hands-on experience in the railway manufacture. For statesman info, visitation HTTP://www.nrhs.com.
Media Contacts:
Barton Jennings
Chair, 2012 NRHS Convention
309-465-9481
b.jennings(at)mchsi.com
Elrond Lawrence
Director, NRHS Public Relations
831-578-1680
elrondlawrence(at)att.net



More Restore Old Photos Press Releases